Restaurant
At Restaurant Auberge le Hibou you can enjoy tasty dishes and of course specialty Belgian beers. Come in for an attractively priced lunch or have dinner à la carte with the whole family. There are various children's dishes on the menu and high chairs available. Enjoy a drink and a snack on the spacious covered terrace! It's also very cozy inside in the winter. You'll find Restaurant Auberge le Hibou on the right of the entrance of the holiday park.
Opening hours

Low season
Friday: from 4 pm (kitchen open from 5 pm - 9 pm)
Saturday and Sunday: from 11 am (kitchen open from 12 pm - 3 pm and 5 pm - 9 pm)
High season and holidays
Every day from 11 am (kitchen open from 12 pm - 3 pm and 5pm - 9 pm)
Please book in advance. For reservations you can go to the restaurant,
call 0032- (0) 86/211.591 or call/send text to 0032- (0) 478 / 237.261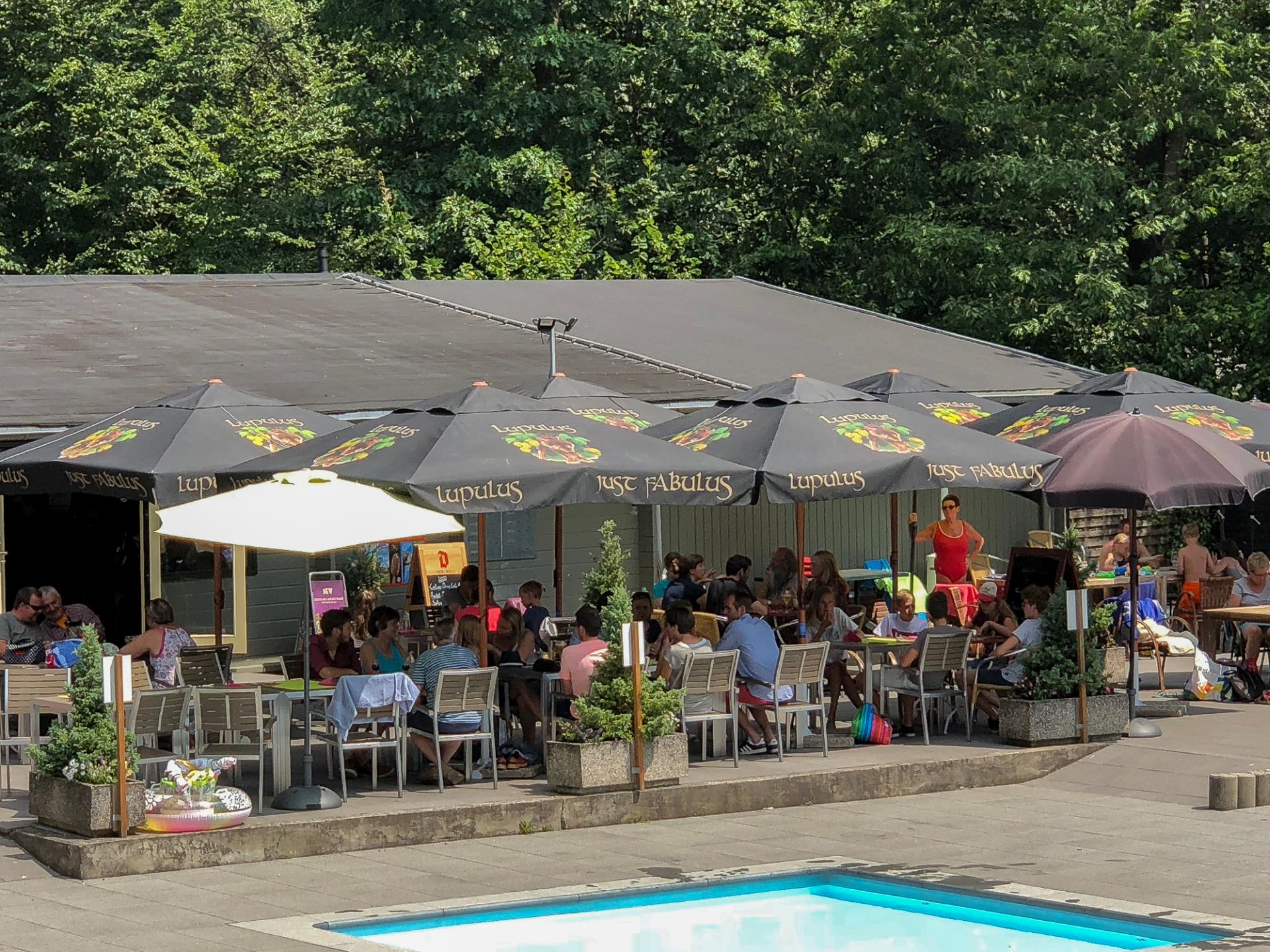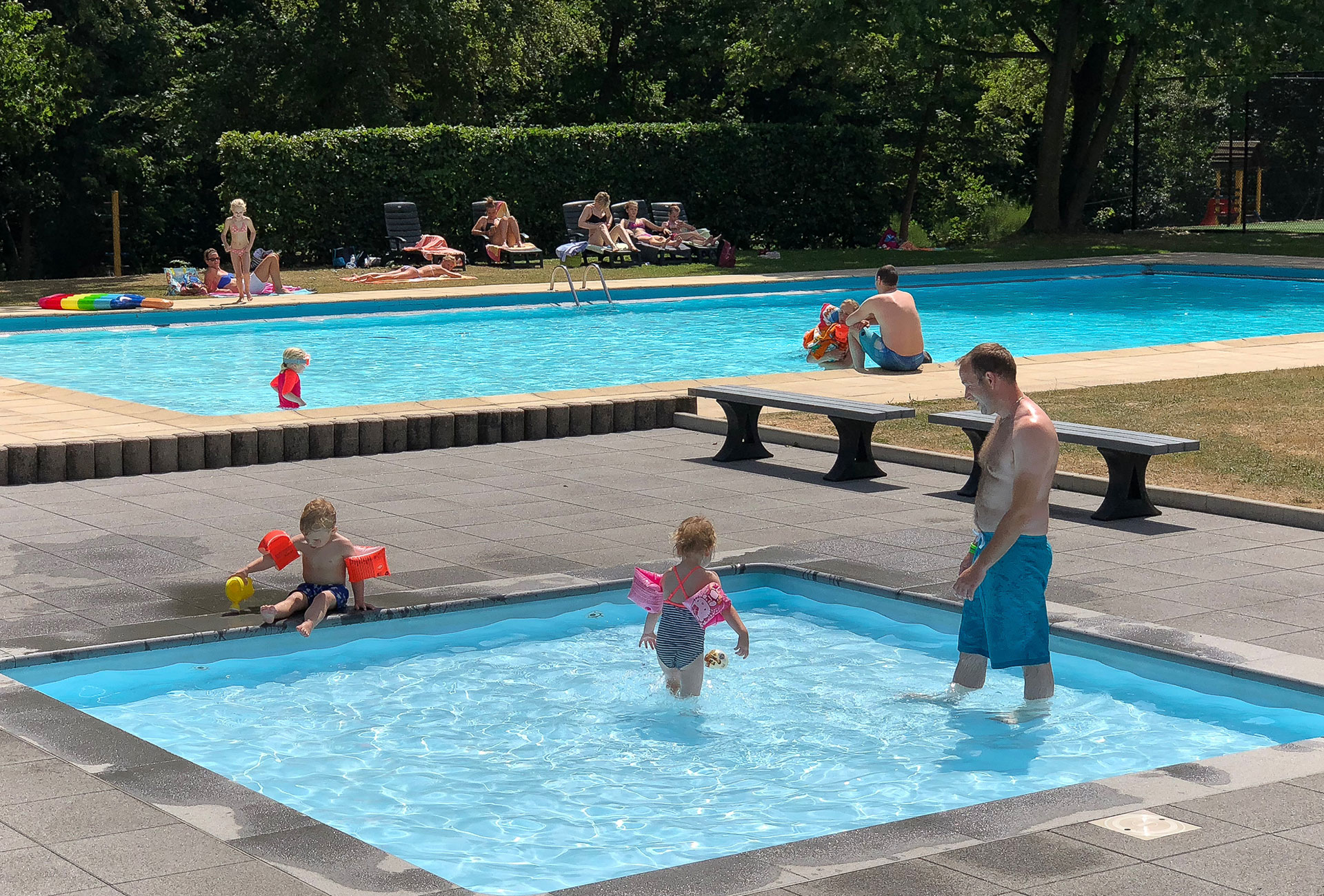 Swimming pool
The pool is an ideal place to take a refreshing swim on a hot summer's day. Go swimming or swim laps in the large pool or float with your little one in the shallow children's pool. Recover from all your swimming adventures and enjoy the sun on our sunbathing lawn.
Rules
Swimming is at your own risk, there is no supervision available.

The swimming pool can be used every day from 9 am to 10 pm.

The pool is only accessible to guests of the holiday park.

It is mandatory to wear swimwear.

Inflatable air mattresses and balls are not allowed in the pool.

Eating and drinking in and around the pool is not allowed.

Animals are not allowed in the pool.

Pool size
Large pool 10mx20m, paddling pool 4.5mx4.5m
PARENTS, PLEASE MIND YOUR CHILDREN!​​​​​​​
Tennis courts
For our sporty guests there are two tennis courts at our holiday park. Stay active and have fun hitting a few balls. Do you want to use the tennis court during your holiday? Bring your own equipment with you! These are not available for rent at our park.
Reserving courts
Upon check-in you will receive an access card for use of the tennis courts. For use of the courts, we work with a 'hanging system'. To reserve the course, hang the entrance ticket on the sign at the outdoor terrace of Restaurant Auberge Le Hibou.

Rules
You can use the tennis courts daily from 10 am to 8 pm.

There is no supervision; management is not liable in case of accidents.

The tennis courts are equipped with artificial grass and may only be entered with sports or tennis shoes.

It is not allowed to do other sports on the tennis courts.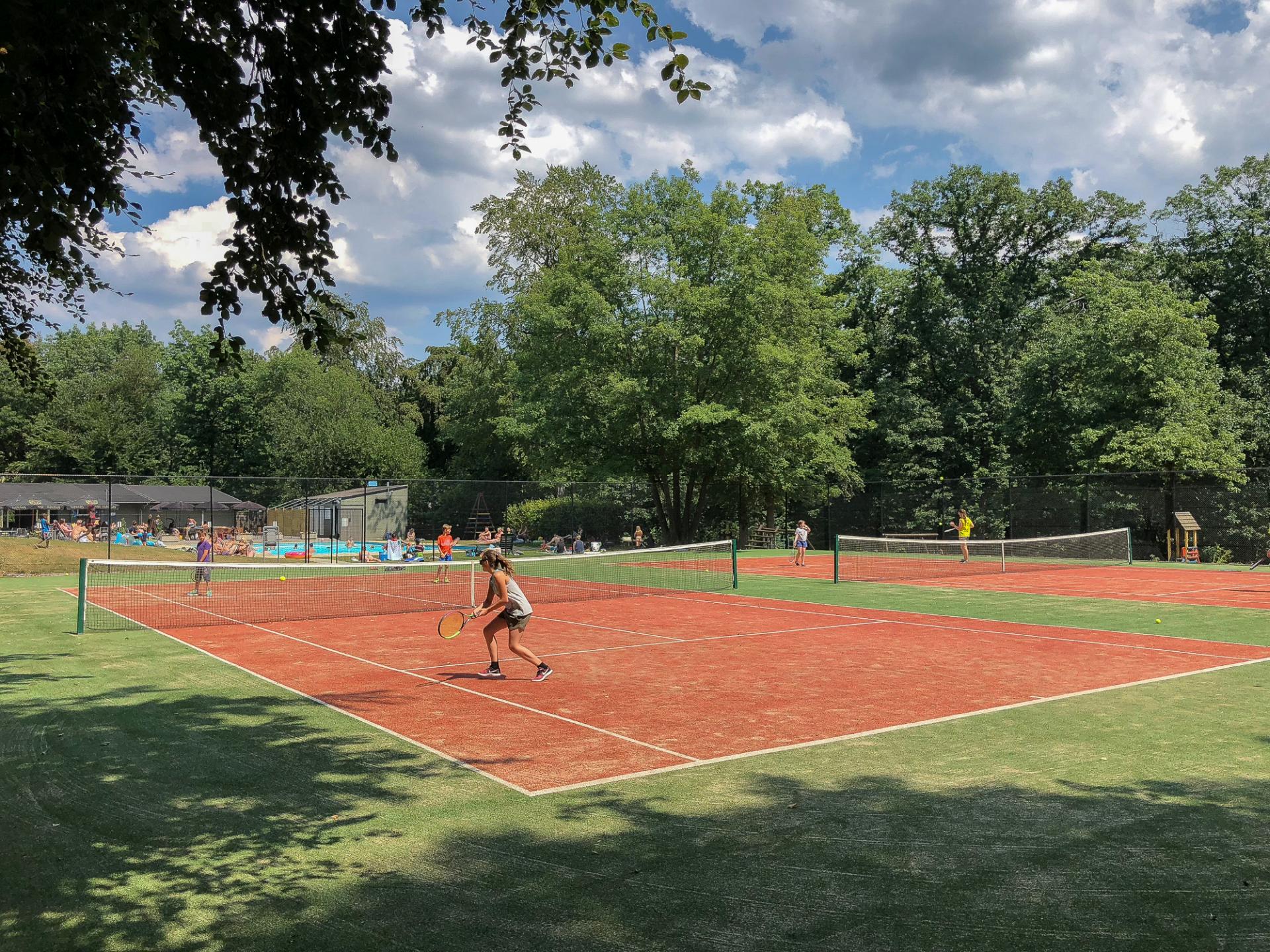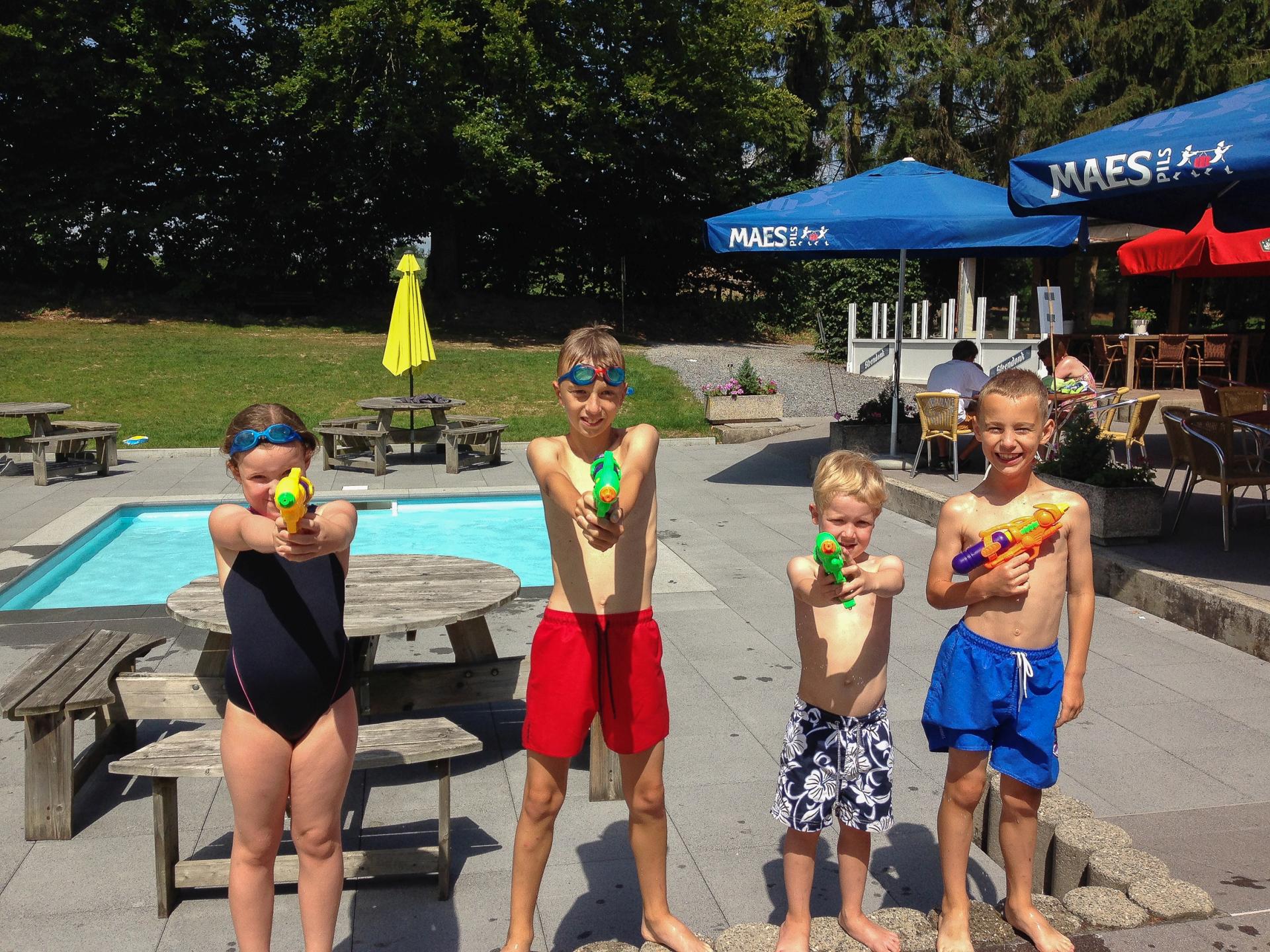 Children's entertainment during the summer holidays
A children's entertainment team is present in the park during the high season. Children can enjoy fun (always changing) activities throughout the day. With arts and crafts, face painting, sports and playing, our entertainers make sure the holiday is even more fun. And at the end of every week the children join together to perform in a variety show!

In the months of July and August (dates for 2019 will follow) we offer entertainment for children between 4 and 12 years.​​​​​​​
What our visitors say:
We really enjoyed it! Beautiful bungalows, peace, nature, nothing on your mind. We will definitely be back!
Annemie Dumont
Very positively surprised when we stepped inside the house. Decorated nicely, original and complete. There seem to be 105 bungalows here, but you don't notice it! Very quiet.
Jan Klaassen
What a wonderfully clean and complete bungalow! The children loved playing in the stream next to the house, they built huts and tried out all the games. The park is beautiful, very private and we had nice walks through the forest.
Caroline