FACILITIES
Charging stations
Our eco-friendly holiday park welcomes electric vehicles with four great charging stations. On the large car park by the lake, the two charging stations with two charging points each are open for use.
Set off with peace of mind in your electric vehicle knowing that charging will no longer be a problem in beautiful Izier - Durbuy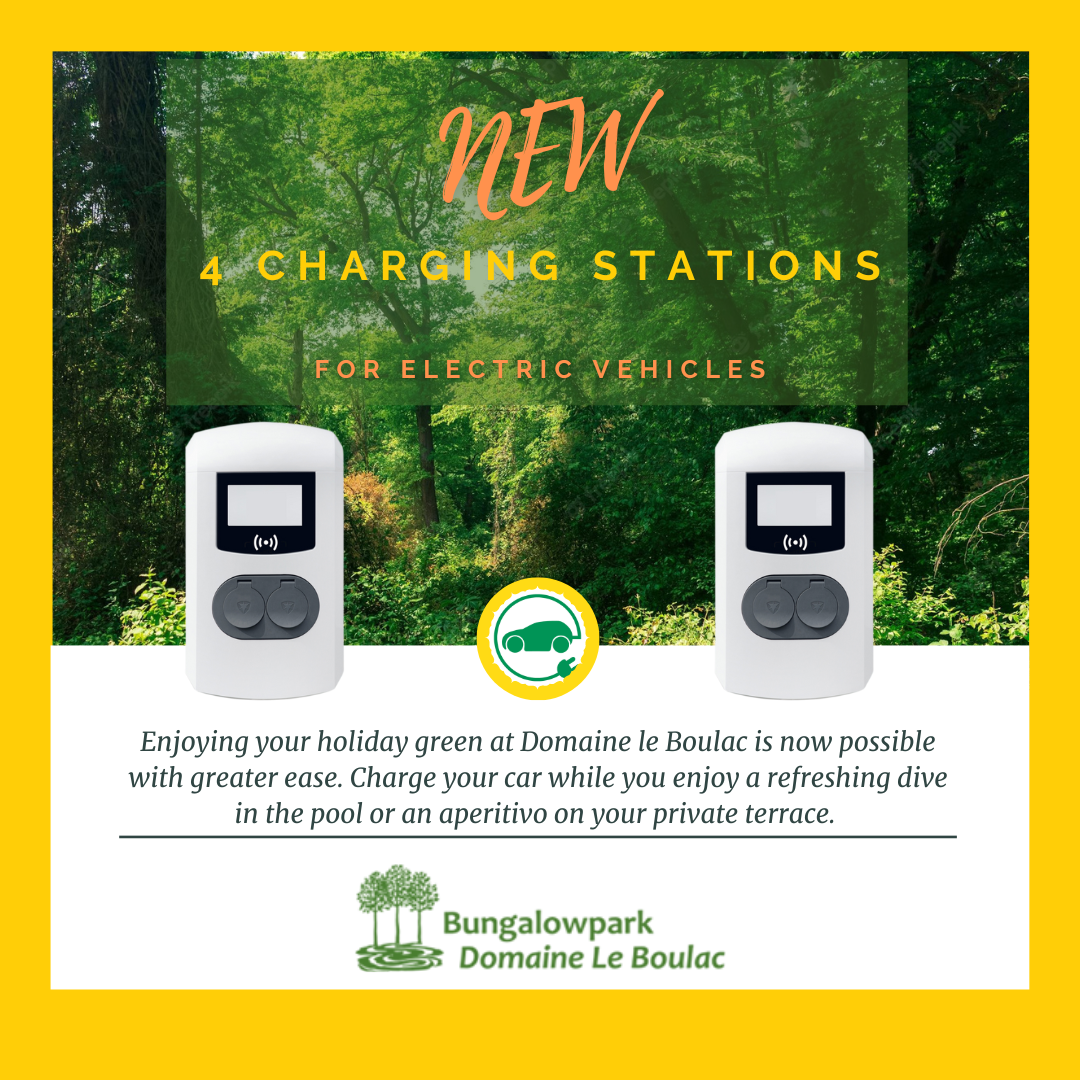 What our visitors say:
Very positively surprised when we stepped inside the house. Decorated nicely, original and complete. There seem to be 105 bungalows here, but you don't notice it! Very quiet.
Jan Klaassen
We really enjoyed it! Beautiful bungalows, peace, nature, nothing on your mind. We will definitely be back!
Annemie Dumont
What a wonderfully clean and complete bungalow! The children loved playing in the stream next to the house, they built huts and tried out all the games. The park is beautiful, very private and we had nice walks through the forest.
Caroline